So you have started your business. However, your customers and clients are dwindling, and the results from your recent flyer drop are not what you expected. You need a solution that will give you long-term, measurable results. Then, you discover the holy grail of online marketing: Search Engine Optimisation (SEO). In this day and age, there are literally 100's of SEO agencies at your disposal. Most will come to you via offshore spammy emails. The few agencies that actually do provide you with long term positive results will easily pass the following 8 questions. As always, buyer beware, SEO is not a cheap commodity. You get what you pay for and sometimes, you don't even get what you pay you for. It is super crucial that you hire an agency that can provide you with honest time frames and key outcomes.
Many people claim they know SEO, and they will have different ideas behind what it is and how to get results. The unfortunate thing about these people is that they make the rest of us look bad. Unlike them, our team at Local Web Solutions has invested over $200,000 in our knowledge, tested a countless number of theories and strategies. And continually update our knowledge. We also have a pretty neat track record. The reason I say this is not because I am about to deliver you a biased sales pitch, but quite frankly you need to know that we know what we are talking about. My only goal while writing this is to empower YOU, the business owner, to make the right decision so you don't get scared away from what is the most powerful online marketing tool in current existence.
Here are the questions you need to ask any SEO 'guru' or agency before hiring them: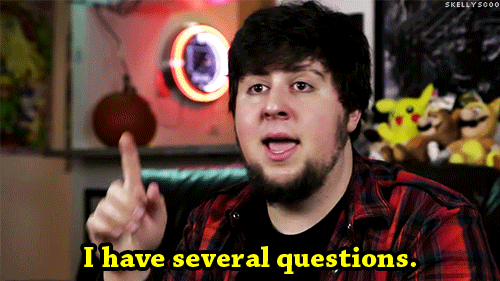 1. Do You Guarantee #1 Results?
The answer here should always be NO! The algorithms Google has created to rank websites are continuously being updated, and there is not one single SEO alive that can guarantee they know the algorithm so well that they can assure you the number one spot. Instead of giving you a ranking guarantee your SEO or digital marketing agency should provide you with regular monitoring and updates. They should also be clear on the outcomes and the goals they can achieve in the desired time frame. Do not go for the company that promises the world. Instead, go with the company that provides you with reasonable and honest outcomes. Any form of marketing should give you a return on your investment. SEO should do the same. Just expect SEO to take a little bit longer. 3 – 9 months longer!
SEO is a long term investment, once you start, stopping it is merely throwing money down the drain. So make sure you are in the hands of a company that understands this and knows how to track success and positive progress.
2. Will You Do a Website Audit and Keyword Research?
This is a definite yes. Every SEO should provide you with a detailed audit on your website that explains the following (this may sound technical, but it is the SEO's job to explain to you what each section means):
Accessibility

txt
Meta tags
HTTP status codes
Sitemaps
Site architecture
Site performance and speed

Indexability

Is it indexed?
Has there been a penalty?
Age of the site

On-Page Ranking Factors

URL structure
Keyword density
Duplicate content
General content structure
HTML mark-ups
Meta descriptions
Other tags and headings structure
Images
Outlinks

Off-Page Ranking Factors

Popularity
Trustworthiness and authority
Backlinks
Social engagement

Competitive Analysis

Who are they?
How are they ranking?
What are they ranking for?
Not all of this information will be accessible without the website owners input. However, a comprehensive audit is a very reasonable expectation when considering hiring an SEO agency.
Lastly, make sure they offer to do in-depth keyword research for you that explains the monthly search traffic and competitiveness of it.
Here at Local Web Solutions we provide one of the most tailored SEO audits you will ever find – we do these via a screencast so it is almost like an over the shoulder experience. To apply for one, click here! it is FREE for any Australian business owner.
3. Show Me a List of Past Clients and Their Rankings
This one is easy—every good SEO should have a list of past clients and rankings. Look for consistency, and make sure the rankings are for solid terms, not easy to rank low competitive terms. Don't ask the Digital Marketing Agency to show you every single clients rankings, the reason being that there are, at times, a privacy agreement between the SEO and the client. Every good agency will have some relevant case studies they can show you.
4. Do You Practice White-hat SEO?
The answer to this should be a very confident, yes. Black hat SEO is a short-term strategy that can do more harm than good to your site. Rankings can be achieved with just white hat SEO; however, they usually take a lot longer. Expect results with three to nine months. White hat SEO should always include backlink outreach and Google friendly techniques. Here is a useful link that explains the difference between white and black hat SEO.
Remember, black hat links and black hat SEO will eventually get your site removed from the indexes of Google. From 2019 onwards there is no more room for any spammy or grey hat techniques other. Good SEO relies on reliable content, proper audience segmentation, excellent keyword research and proper technical structure. Once you have these in place, you will outshine your competitors for the long term.
5. How Often Will You Communicate with Me?
This should be discussed with your SEO agency to suit your preference. We have a variety of clients that like to chat with us regularly and some who just want their report every month. At the very least, the SEO should make an effort to contact you personally at least once a month with their reports. Remember that reports are the closest thing you have to a guarantee in SEO. These should include:
Your ranking increase and current standings
Increase in Backlinks
Your traffic statistics
Your anchor text ratio
Competitor tracking
Amount of completed goals (set up in analytics and tag manager and discussed before you signing up for SEO services)
6. How Will You Measure the Results?
Results and campaign success need to be agreed on before the engagement of any SEO work! This is super crucial. Without this, you may find that you and your SEO agency are not the right fit way too far down the line. It causes stress and financial loss. At a minimum, you should receive monthly reports that show you rankings, traffic growth, and general changes and improvements made (mentioned in the previous point). Reports should always be detailed with what each score means, and you should always be allowed to ask questions and express concerns. Make sure your potential agency gives you this forum. At Local Web Solutions, we provide our clients with their very own dashboard that allows them to see improvements and changes happening to their campaign 24/7. Do not expect anything less from an agency.
7. Do You Do Contracts?
Most SEO's will require you to be on a 6 – 12-month contracts, this is because results take time. Some SEO's do three-month agreements, as they may be more confident. Then, there are companies like us that make zero contracts. This way, it is guaranteed that we will work for your money every single month. Either way, the choice is up to you. 12 – month contracts can get messy, and we would not recommend doing this unless you have full confidence in the company to provide you with regular results. We are not saying contracts are bad. We just say that contracts cause a lot of messy barriers that can be avoided.
8. What Happens When We Part Ways?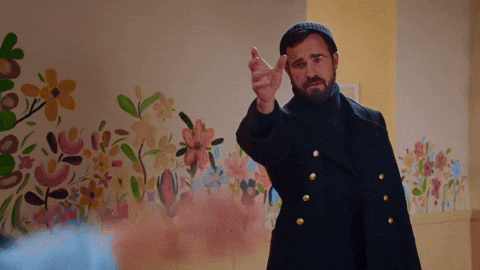 All work done to your website is yours, so no SEO should ever threaten to take it away or lower your rankings; this will happen naturally over time if no SEO is being done to your site. A good SEO company will have you sign a contract that protects you from them having any rights to your content and website. If you are required to sign a contract, ensure they state the early-release contract rules from the beginning, and you sign off on it.
I hope these questions give you more confidence when approaching SEO companies. Remember that SEO is going to be a vast majority of your marketing budget, so ensure you are giving it to the right person and they can give you a return on your investment. SEO is unique in its format, results aren't instant, nor guaranteed. However, SEO still stands as the most crucial form of online marketing you can do.